1981: 40 Thoughts in 40 Days
Think back in time with me, 1981 was a HUGE year!!
Ronald Reagan was inaugurated as our country's 40th president...
Immediately followed by the release of 52 hostages from Iran...
...and a short time later, an attempt was made on our president's life.
Pope John Paul II was also wounded in an assassination attempt...
The first woman was appointed to the U.S. Supreme Court
And we saw the fairy tale royal wedding of a lifetime (or so we thought at the time.)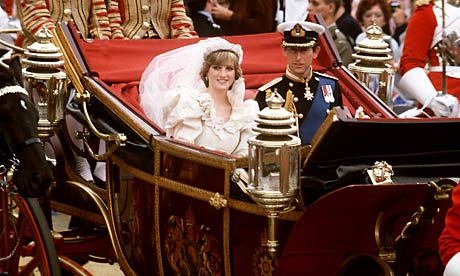 As for me?
It was the year of puffy coats, still doing the curler 'do in the hair, and I was stuck carrying my big brother's Bible to church because he had to sprain his ankle playing basketball.
Oh...it was also the year for Mr. English. My 4th grade teacher, my first male teacher of my school career, and he remains to this day one of my favorite teachers. (Okay, there may or may not have been a slight "crush" going on at that time, but I resolved that long ago...really!)
He had this thing where he would call on me in class to answer whatever question about the lesson at that time, and then just as I was about to open my mouth to speak he would break into the chorus of the Tony Orlando and Dawn song "Candida"..
"Wooah - Candida..."
(That's all he would sing, just those few words, anything more would've been completely inappropriate, even given that it was a much more innocent time back then.)
It was just enough to send me into a giggle fit every time.
C.