1976: 40 Thoughts in 40 Days
1976 - and I can honestly say that this is my first memory that I have without the aid of photos or stories. I honestly remember this birthday, and I remember this dress. Actually I only remember wearing the dress for my 4th birthday - I can't really say what else happened that day. But apparently there was cake! (Duh! There's ALWAYS cake!)
Now my current concern is....holy canoly that dress was short! I know it was the 70's and all, but yikes!!
Gerald Ford was president in 1976, a postage stamp was a mere 13 cents, and 14 year old Nadia Comaneci would win 7 gold medals at the summer Olympic games. None of that much mattered to me though. I was four. I was happy. I was carefree.
Not yet old enough for Barbie dolls, I was happy playing with numerous Fisher Price Little People sets. And we had a lot of 'em...
(None of these photos are mine, but just a stroll through memory lane of the sets we did have thanks to Google images...)
For the Sesame Street fan - this was one of my favorites...
Every little people town needed a hospital...(I was a huge fan of the elevator!)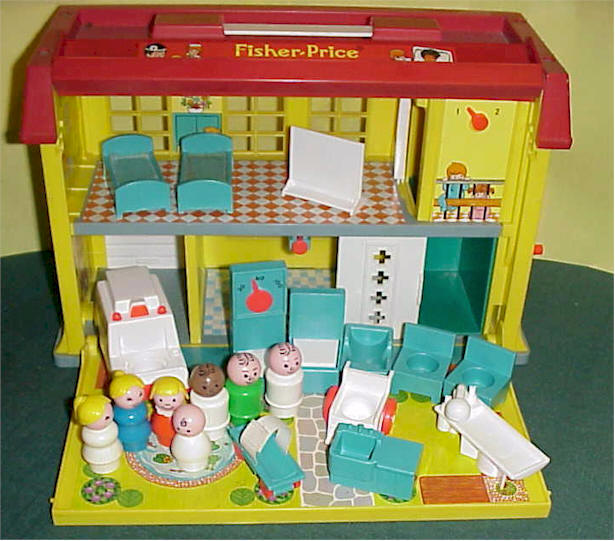 And they couldn't learn how to become good doctors and nurses without, of course,
going to Little People school!
Don't forget the parking garage!
And the cozy cottage where they'd all go home to at night....
And occasionally, a vacation would warrant the need for an airplane flight -

A farmer's grand-daughter had to have the Little People farm!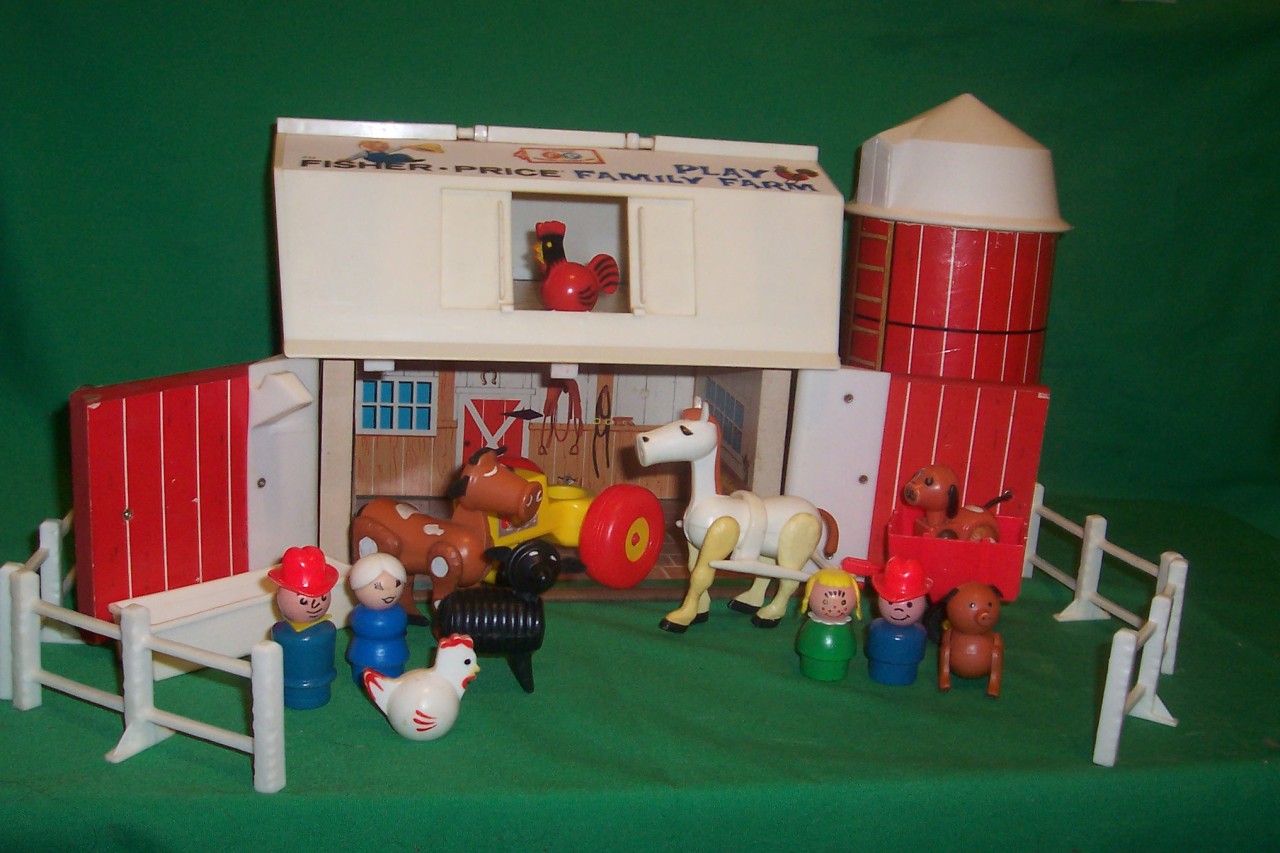 And they all worked and played together in the Little People village.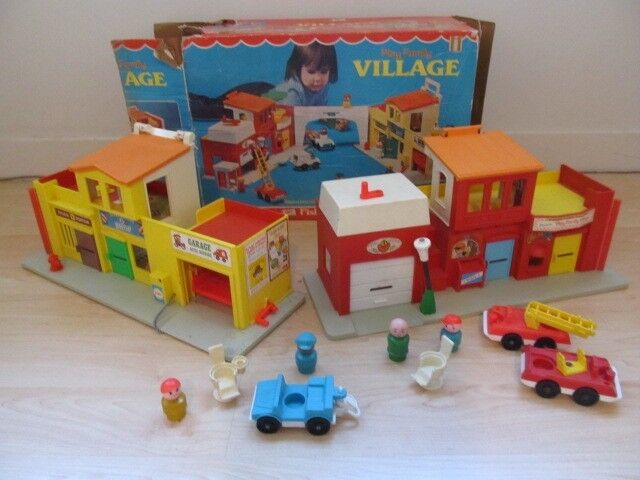 Hours upon hours were spent playing with these toys...even later, when we were slowly becoming too old for them, once in awhile they would sneak their way out and our imaginations would take off once again.
C.